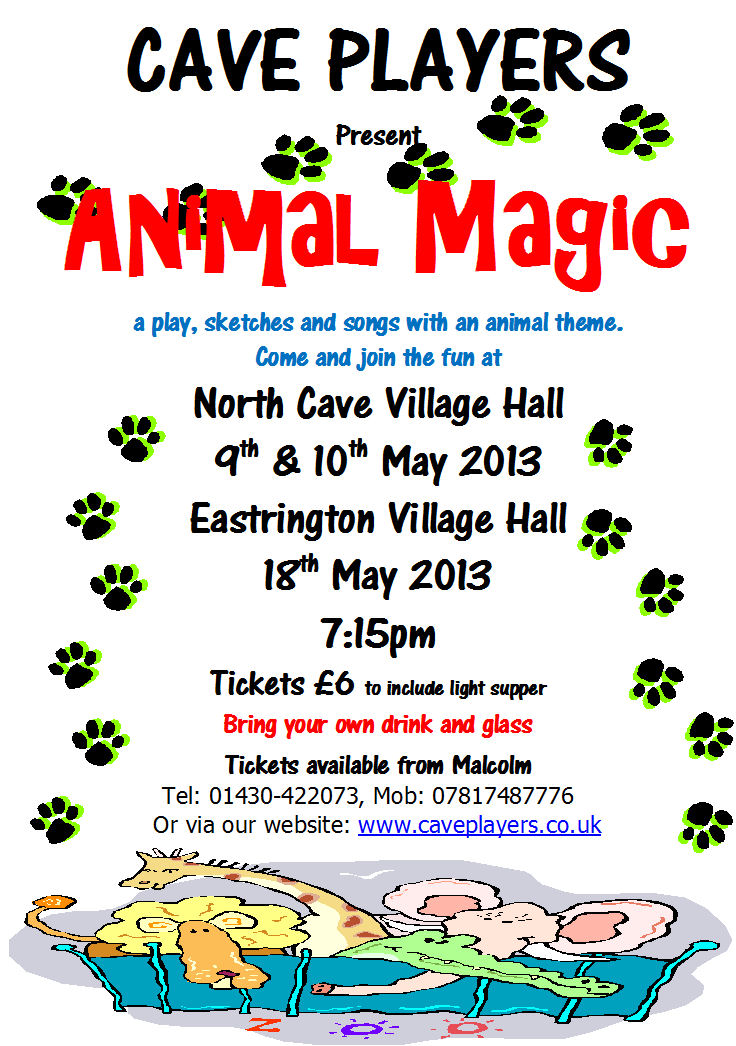 May Production "Animal Magic"

After the success of our pantomime, Happy Ever After, Cave Players presented our May production on Thursday and Friday 9th and 10th May at the Village Hall, North Cave. Unfortunatly the Eastrington show was cancelled due to low ticket sales.

This year's production was titled "Animal Magic", with songs, sketches and a play based on lots of animals.